THIS PAGE WILL HOLD PHOTOS SUBMITTED BY CLASSMATES.
IT'S TIME TO DIG THROUGH THOSE BOXES OF OLD PHOTOS IN YOUR ATTIC OR WHEREVER AND SHARE THEM WITH THE REST OF US! EVERYBODY HAS SOME KIND OF PHOTOS, WHETHER IT'S GRADUATION, RETREAT, PROM, DANCES, GAMES, WHATEVER! CHECK WITH YOUR MOM, YOUR SISTER, YOUR BROTHER, EVEN YOUR DAD! LET'S SEE THEM!
THIS WEBSITE IS ONLY AS GOOD AS YOU MAKE IT!
IT'S UP TO YOU!!!!

---
A new photo from Mike Zink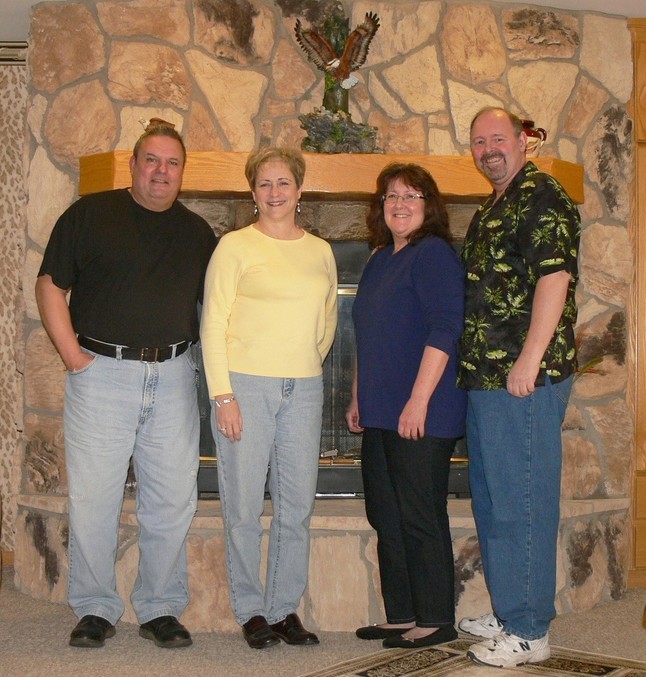 My wife and I recently bought a second home at Lake Oroville . In searching through the profiles on this website, I noticed that Mike & Liz Sabel also have a second home in Berry Creek which is nearby. So we connected through the message forums and arranged to meet. We had a great time catching up on old times and are looking forward to getting together again in the near future.
---
Our FIRST picture has been provided by Bob Fracchia. This is a really cool picture Bob, thanks for sharing.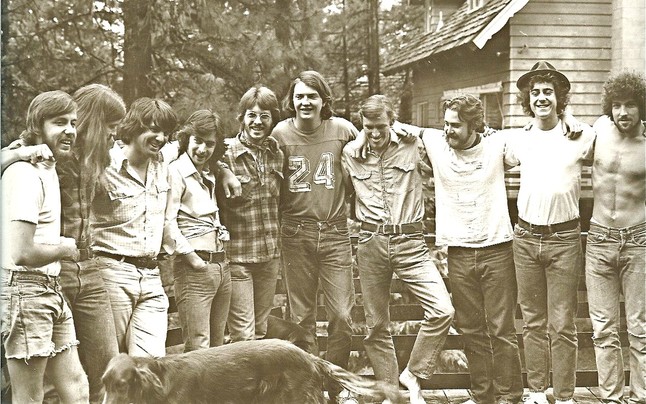 Working left to right, it is Mike Milward, Terry Topp (non-TL), Ted Gazulis, Andy Valvur, Bob Fracchia, Mike Bodeen, George Thomas (non-TL), Ted Cosgriff (non-TL), Steve Duditch (Non-TL) and Dan Melcon. The photo was taken in Arnold, either 1975 or 1976.
---
We need your photos, updates, and memories to enhance this site as well as to make certain it represents ALL of the members of from the TLHS Class of 72. Even if you haven't attended a reunion, nor kept in touch at all since graduation, we ask that you please take the time to update your profile and maybe even submit a photo or two. We're certain your fellow classmates would love hearing from you! And, you may even reconnect with an old friend! Your submissions will make this site fun, interesting and complete. So, add your own personal touch and see what happens!
---